Activities for Partners and Non-Lions
VIsit to Basildon Park
An event has been arranged for Partners and others who do not wish to attend the Saturday sessions. Leaving promptly at 10.00am on Saturday, the group will be taken by coach to Basildon Park.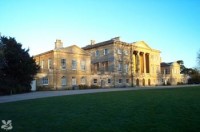 Step back in time when you explore this hidden treasure set in the midst of rolling Berkshire countryside a few mile north of Reading. Basildon Park is the elegant Georgian mansion that starred as the key location in the recent film version of Pride and Prejudice.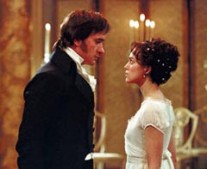 Our visit will start with coffee, followed by a guided tour of the stunning intereriors with their fine collections of art and porcelain, and you will see the locations that featured in the film. There will also be time for you to explore the house and delightful ground on your own.
Because requirement vary widely, lunch is not included. However the price of the trip has been set to take account of the lunch you will be missing at Wokefield Park and to allow you to take full advantage of the restaurant and tea room at Basildon House.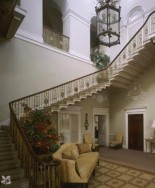 There will be a reduced price for National Trust members, but you must remember to bring your current membership card or you will have to pay the additional admission fee at Basildon Park in accordance with National Trust rules.
Please note that although the gardens and restaurant are fully accessible to wheelchair users, the main show rooms are accessed via many steps and are not accessible to wheelchairs.
The group will return to Wokefield Park around 4.30 pm in good time for you to prepare for the evening's events.
Please see the Convention brochure and booking form for details. Note that, due to limits on the size of groups visiting Basildon Park House, places are limited so early booking is advisable. Also the outing is subject to a minimum party size.
Visit the National Trust web site to learn more about Basildon Park.
Other Activities
There are extensive golf facilities available at Wokefield Park at extra cost, and arrangements to play should be made directly with the venue. If you do wish to play please let us know when booking for the Convention, so that we can put you in contact with any other players. If the numbers are sufficient, we will consider arranging a tournament on Saturday.
Other facilities in Wokefield Park include an indoor swimming pool, mini-gym and fishing.
Nearby is Reading, with its historic sites and extensive shopping centre (including The Oracle). Further afield are historic Windsor, Eton and of course Windsor Castle.
Also close by is the magnificent Madejski Stadium, home of Reading football club and home ground of the London Irish rugby union team. Fixtures are not yet known, but those interested may wish to keep themsellves informed via the Reading FC web site.
Please note that parking in Reading town centre can be is expensive and can be hard to find on Saturdays. Traffic congestion is a constant problem, especially when Reading FC is playing at home.
For those prepared to travel further afield, there is the recently opened and very extensive Westfield London Shopping Centre near Shepherd's Bush, which can easily be reached by train from Reading.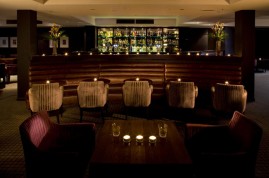 A bar at Wokefield Park